Berger-World solutions
The research and development laboratories have developed two solutions to reduce water consumption and restore the subsoil's absorption capacity.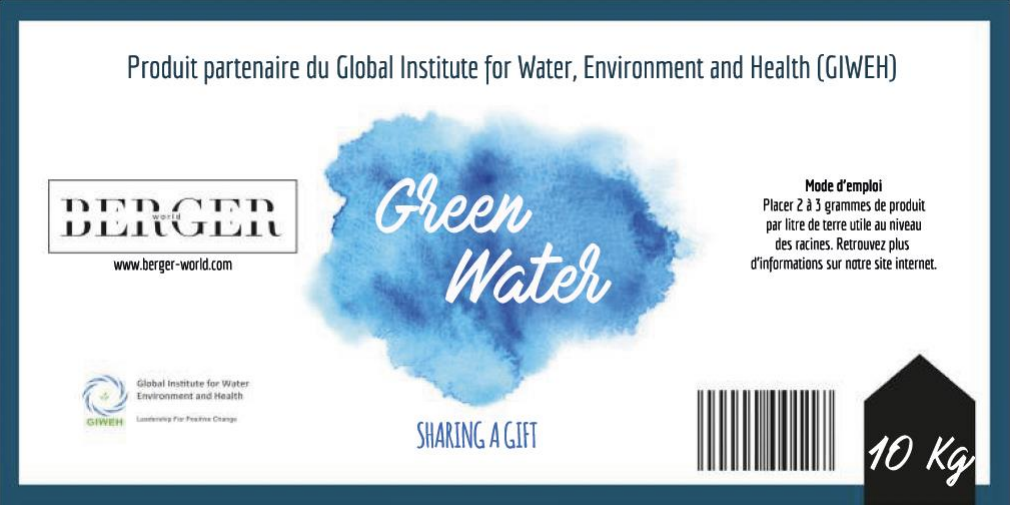 Green Water
The Berger-World range first meets the expectations of plant lovers, both indoors and outdoors, gardeners, all those who do not really have green fingers, and people who are regularly absent from home and worry about their plants. It is also aimed at professionals facing various challenges: farmers who experience complicated weather conditions, municipalities wishing to optimize their watering, nurserymen, horticulturists, landscapers who wish to obtain a better yield for their plants, companies wishing to reduce their maintenance costs for green spaces, and NGOs and governments that support populations living in arid areas.
Berger-World solid water reservoirs are made of hydro-retaining polymer crystals that are placed at the level of the plant's roots. With each watering, the crystals absorb water and nutrients at the root level, and leave them available to the plant for its needs. The water reservoirs are effective for 5 years, then are completely biodegradable. This solution has the advantage of being very easy to use. To benefit a shrub, for example, simply place the crystals at the root level, either by mixing them with the soil before putting the plant in the ground, or by digging a hole at the root level if the shrub is already in place. For the lawn, the crystals must be mixed with the sowing, at the rate of 20 to 30 grams per square meter.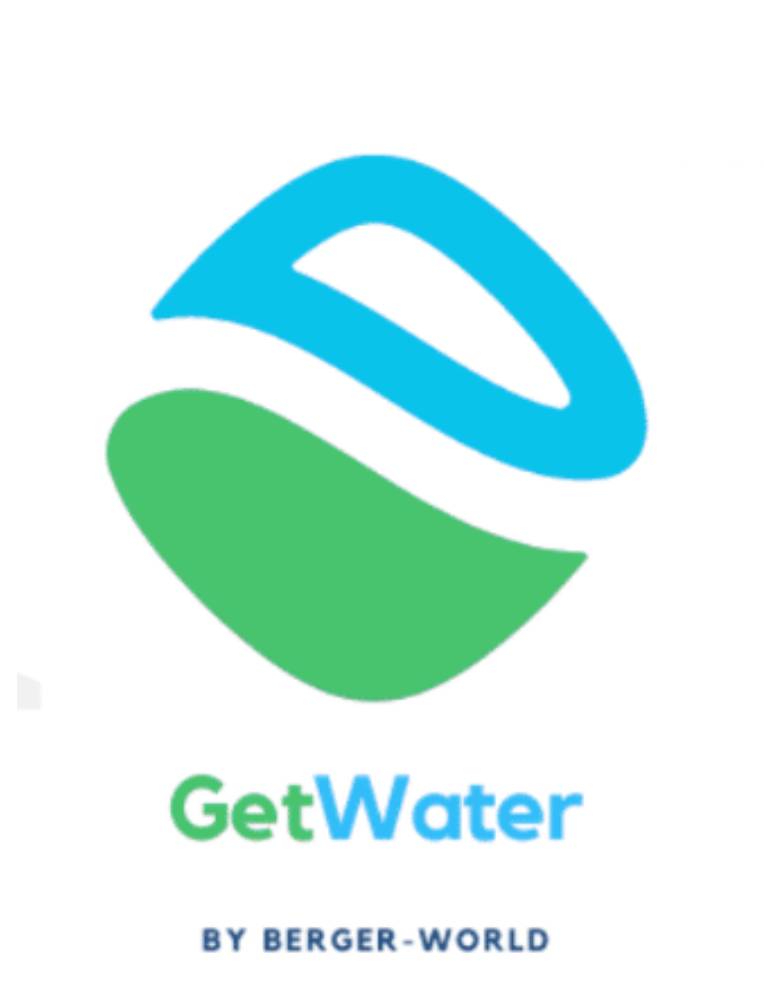 GetWater
GetWater is a totally natural hydro-retainer and approved AB (Organic Agriculture). It is today the only 100% mineral solution capable of reducing the watering needs of agriculture by 50%. GetWater is not a fertilizer but a mineral soil amendment. It promotes and amplifies the use of organic manures and fertilizers made available, as well as the microbial life in the culture substrate.
GetWater comes in the form of a sandy powder, medium gray to dark gray, which consists of schistous minerals: elutriliths. These constituents are in a non-soluble form and are in no way assimilable by plants. GetWater contains important nutrient trace elements in its physical structure, which greatly promotes gaseous and aqueous exchanges. Thanks to their high water and nutrient storage capacity, elutriliths are very fertile minerals. GetWater is a calibrated, 100% natural mineral product. GetWater is a water and fertilizer retainer.
All our solutions contribute directly to the field actions of the Global Institute for Water, Environment and Health (GIWEH).
BERGER-WORLD is now present all over the world here is the list of our main offices